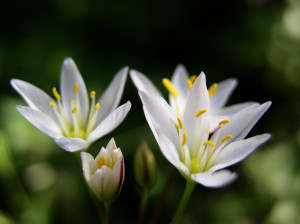 There's no escaping the signs of spring all around us. The damp darkness of the winter has given rise to the warmth of sunny skies and the wet dampness in the air has been replaced with the undeniable scents of early spring blooms. Crops are starting to grow and eggs are hatching. Spring cleaning is in overdrive and it's out with the old and in with the new once again.
This year, the first day of spring (March 20th) also marks the Spring Equinox; a time when the sun shines directly on the equator and the length of day and night is nearly equal.
So what does this have to do with meditation you ask? It`s simple….the Spring Equinox is the perfect time for us to grow as individuals, to shed our old "paint" and put on fresh colors, to repair relationships that are broken, to have a fresh start. It's the perfect opportunity to harness our inner power to make positive change in our lives.
Embrace your potential for change with a breathing meditation. By breathing in the smells, sights, and sounds of spring and exhaling any old, stale energy or "mental clutter" you free up room to breathe in clarity and calm.
Meditation to help free yourself of emotional roadblocks
Begin by conciously focusing on the action of breathing with some basic breathing meditations. Next …
As you breath deeply, affirm the change you are making (for example – "I am patient" or "I am more patient").
Phrase it in a positive manner such as "I am patient" rather than "I am not impatient".
Although your conscious mind recognizes what "I am not impatient" means, your unconscious mind doesn't notice the word "not" so it remembers "I am impatient".
To experience what I mean, try an experiment for yourself …
Take a deep breath in using the negative version of your affirmation for example "I am not impatient" and notice how that feels.
Now take a deep breath in using the positive version of the affirmation, for example "I am patient" and notice how that feels.
Did you notice your body and mind found it easier to believe the positive statement?
Breathing the fresh spring air also fills your lungs, allowing you to exhale any stress, anxiety, or tensions that you may be feeling which will allow you to start your spring journey relaxed and focused.
Wherever your spring journey takes you, we hope that it will leave you feeling refreshed, rejuvenated, and ready to take on any new challenge.
To your inner peace – Anna
Please follow and like us: