Classes and Events:

Serenity Hour
An hour of tranquility to reconnect with the calm quiet within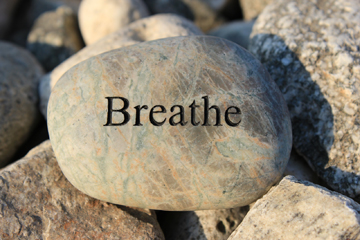 Time:
11:00 AM on Saturday Feb 17
1:00 PM on Thursday Feb 22
1:00 PM on Thursday Mar 1
11:00 AM on Saturday Mar 10
11:00 AM on Saturdays thereafter

(Arrive 10 minutes early to get a cup of tea and settle in)
Place: Decide Your Life in New Westminster (map below)
Price: 15.00 each

Release anxiety, feel healthier and happier. The simple meditations you learn will become a welcome, healing part of your lifestyle.
This class is suitable for all adults, including seniors. We provide chairs to sit on but if you prefer to sit on the floor, please bring a cushion or mat to sit on.
The address is 18-825 McBride Blvd. in New Westminster. Close to the intersection of McBride and 8th Ave. Public transit is nearby and there's plenty of free parking.
---
Meditation & Mindfulness – Manifest Your Best Life Now!
Learn Meditations that reduce anxiety and help you to sleep better through this email course.
Find more information about this online program

here

---
Insomnia and Pain Relief… New class starting in April or May. 
Time and more details will be announced here. Sign up for the newsletter (in the column to the right) to be kept informed of any changes 
Learn Meditation and life skills to Reduce Pain and Sleep Better

In 6 weeks
Sleep better
Reduce anxiety
Manage pain
The mindfulness techniques, meditations and life skills you learn and practice in class are easy to do on your own. Classes are designed so that first time meditators will be able to follow along comfortably.
Each week we provide different concepts and approaches to common meditations so that even seasoned meditators will benefit. We give a brief overview of each technique before leading you through them and have time to discuss any questions that come up for you.
If this is of interest to you, I suggest you also sign up for our newsletter (see the right hand side of this page) because when you sign up you receive a 5 page document "5 ways to relieve pain".
Details
6 classes Start in early 2018

Classes are 1 hour
Class is limited to 12
Address #18-825 McBride St., New Westminster at Decide Your Life
---
Past Events

Release the Past to Embrace a New Future
December's event was so successful that we will do more this year!
Check back here for days & times, or subscribe to our newsletter & we will let you know when they become available.
Below is a description of these events:
Now is the time to let go of the things that make you unhappy and unhealthy. Begin the new year with a fresh attitude and a clean slate!
This workshop / ceremony helps you identify the changes you want to make in your life and connect with a new vision for living.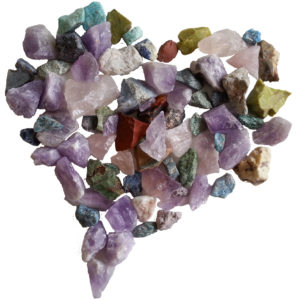 What happens:
You will have time to consider what you would like to remove from your life and write it down. Connie will lead you through a meditation to envision how much better your life can be. Then you gleefully destroy that sheet, watching it disappear in a poof of flame!
After a short tea break Connie will lead you through the process of considering what you most want to bring into your life, narrowing down your choices to one main focus; the one that will make the biggest positive impact on your life.
A container of small rocks and crystals will be passed around for you to choose one to hold as you are led through a meditation designed to help you see, feel and fully embrace what your new life will be like. Strong visualization helps you to fully see and embody the changes you will be making as you begin your transformation.
You will leave with a renewed faith in your ability to make the changes you want and a memento to remind yourself of your ability to make your dreams come true.
Where:
This takes place at Decide Your Life in New Westminster (825 McBride Blvd) The price is 25.00 and includes the ceremony, parking, tea and memento of the event.