Learn How to Meditate so You Feel Less Anxious and Sleep Better

What are the Benefits of Regular Meditation?
You've probably heard about some of the benefits:
Improving your mood, and helping you cope with daily stresses.
Reducing anxiety.
Supporting your immune function (a natural by-product of reducing stress).
Helping to reduce blood pressure.
Meditation provides a host of other benefits as well, some of which are just starting to be understood. For example: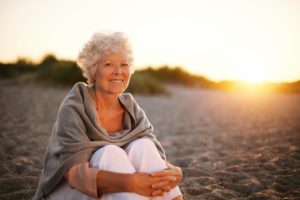 Studies show that meditation helps your brain stay vital even as you age, improving focus and concentration.
It can help you sleep better and improve your energy levels.
Meditation makes you more resilient to physical pain and emotional hardships.
Benefits of Our Meditation & Mindfulness Classes:
Do you want the peace of mind that meditation offers without the confusion of learning on your own?
Our email classes offer a variety of meditation methods and techniques. What works best for you is what will give you the most benefits. You will discover what works for you without having to sort through all the different, often conflicting methods available other places.
All Totally Meditation's instructions are simple and easy to follow. From our years of experience, we know what people who are new to meditation need to know.
Your email classes come directly to your inbox each week. Just find a spot to meditate, and you're ready to start.
Three days after your class email, you'll get a follow-up email with tips and suggestions to extend that week's practice. And remember, if you have a question you can always email us.
The classes are non-denominational. You don't need to believe in any one particular religion or spiritual practice to get the benefits of the meditation classes.
Besides your email, and follow up emails, you'll have online access to your classes for a full year (even if you unsubscribe).
You get two FREE weeks to try out Meditation & Mindfulness… Manifest Your Best Life!
Experience simple meditation and mindfulness practices anyone can do! Our weekly classes show you how to tap into your natural sources of peace, joy, and healing through meditation and mindfulness.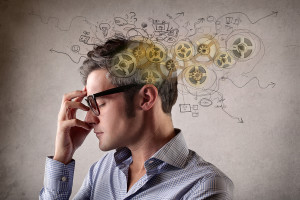 Have you tried learning how to meditate only to find yourself hitting a blank wall (or in this case a mind that is anything BUT blank)?
That's a common problem and it can be frustrating until you learn some simple techniques for quieting your mind. Once you've experienced meditation a few times, you'll find it's actually easy to do. But in the beginning, it may not seem that way!
You'll learn uncomplicated meditation practices you can use right away.
Week by week, you'll learn techniques to help you continually improve your ability to meditate.
You'll learn at your own pace in the environment of your choice.
You'll learn a variety of meditations to ensure you find a few that work just right for you.
Even if you're busy and find it difficult to sit still for more than a couple of minutes you'll experience results!
And you'll have our support by email if you have any questions.
What Do You Get?
Each week, a new class comes directly to your inbox. (You can also access your classes online by signing into our members' only area.)
Every class offers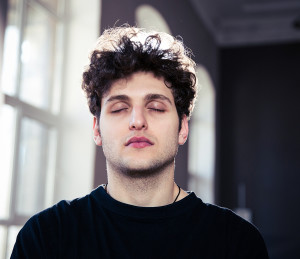 An easy-to-follow, step by step meditation lesson.
A description of when to use the technique and the benefits you can expect from using it.
An explanation of why that particular technique works.
PLUS… 
Three days after your class, you'll receive a follow-up email packed with tips and suggestions to ensure you get the most from that week's class!
You can try the classes out for two weeks for FREE!
Free: Class 1, Relax and Breathe, starts with the basics of meditation, relaxing and breathing. You'll learn how to take the "buzz" out of a busy day and experience a peaceful feeling.
Free: Class 2, Shower Meditation: Wash Away the Clutter from Your Mind, shows you that you don't need a special time or place to realize the benefits of meditation. Meditation can easily fit into your routine.
Sign up now and you'll immediately receive Class 1 in your inbox, and in three days you'll receive the Class 1 follow-up email. Next week you'll receive Class 2, and three days later the Class 2 follow-up email.
This gives you time to try the classes for yourself and experience the benefits of meditation. If you choose to continue you don't have to do anything, two weeks from now your card will be billed for next month's classes.
If you chose not to continue, simply click on the unsubscribe button in Class 2's follow up email and we will make sure no charges will appear on your card!
You can unsubscribe at any time during the course without further obligation. You will will continue to have access to any classes you purchased (plus the two free ones) for a full year after you unsubscribe.
Contact Me
My goal is to provide you with meditation and mindfulness techniques that will support you in living your best life now!
If you would like more information, or if you have questions while taking the classes, email me at info@totallymeditation.com. I would enjoy hearing from you and can usually reply within one or two days.
To your health,
Connie
The Legal Stuff:
We respect your privacy. For more information, click http://totallymeditation.com/privacy-policy.
Our mailing address is 304 910 5th Avenue, BC, Canada
The material provided on Totally Meditation's website is intended for educational and informational purposes only. We do not engage in rendering medical service or advice and the information provided is not a substitute for a professional medical opinion. If you have a medical problem, please contact a qualified health professional.
Affiliate Program:
If you're interested in our affiliate program, please email info@totallymeditation.com.